By Barry Boyce, CyclingRevealed Historian
Dietrich Thurau
1978 Tour de France and Vuelta a Espana Champion Bernard Hinault returned to Liege-Bastogne-Liege in 1979 as preparation for a TdF defense.
A brilliant race by German Dietrich Thurau gained a 55 second solo victory over Hinault in second place.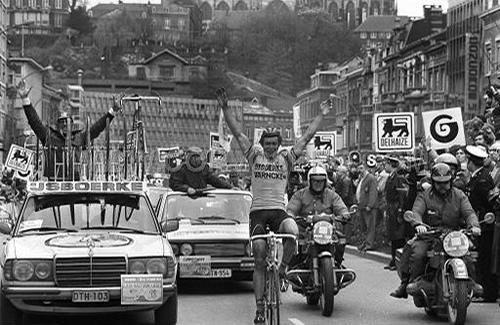 Solo victory for Dietrich Thurau
L-B-L April 22, 1979
241.7 Km
1. Dietrich THURAU (Ger) 6h35'21"
2. Bernard Hinault (Fra) +55"
3. Daniel Willems (Bel)
Starters: 158
Finishers: 36
Average Speed: 36.710 km/h
Return to the Timeline ToC
Return to the Race Snippets ToC