Frenchman Attacks from the Gun!
The 1936 World Championship Road Race was held at the Bremgarten Auto-track in Berne, Switzerland. The race course is 30 laps of the 7.28 km circuit. The UCI expanded the team rosters to allow 4 rides per country.
Weather conditions played a factor in the race. Antonin Magne disregarded the heavy rain and wind and attacked early in the race. Slowly he dispatched his two breakaway companions and completed the race 9'27" ahead of second placed Aldo Bini.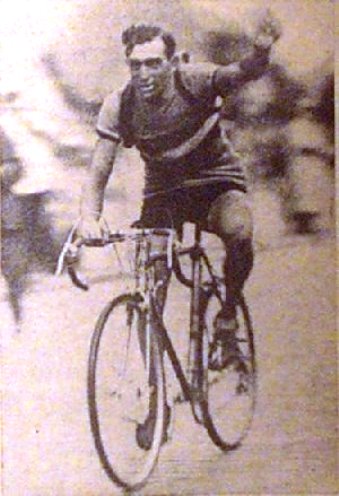 WCRR September 6, 1936
218.4 Km [ Berne, Switzerland ]
1. Antonin MAGNE (Fra) 5h53'32"
2. Aldo Bini (Ita) +9'27"
3. Theo Middelkamp (Ned)
Starters: 39
Finishers: 9
Average Speed: 36.997 km/h
Return to the Timeline ToC
Return to the Race Snippets ToC