Merckx Head and Shoulders Above
Dark clouds and impending bad weather greeted the riders at the start in Chantilly. A massive crash 89 kms into the race split the field into four groups.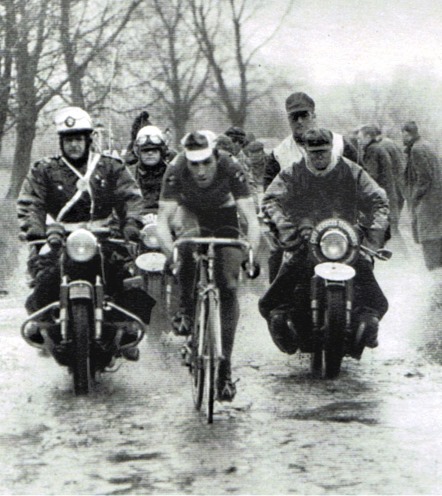 As the race hit the Arenberg Forest heavy rain began. Punctures and crashes were numerous with Eddy Merckx showing no mercy and setting an incredible pace at the front. Methodically riders were being dropped under the Belgian's pressure. 40 kms from Roubaix only Roger De Vlaeminck and Eric Leman were able to hold the Cannibal's wheel.
Sensing an opportunity Merckx attack the already rapid pace and went clear of De Vlaeminck and Leman. Over the final 40 kms Merckx had 3 punctures, a bike change and still entered the velodrome over 5 minutes ahead. The Cannibal easily cruised to the P-R victory.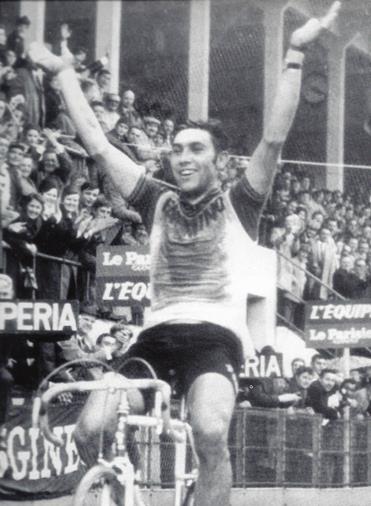 P-R April 12, 1970
266 Km, Chantilly to Roubaix (Velodrome)
1. Eddy MERCKX (Bel) 6h23'15"
2. Roger De Vlaeminck (Bel) +5'21"
3. Eric Leman (Bel)
Starters: 155
Finishers: 43
Average Speed: 41.644 km/h
Return to the Timeline ToC
Return to the Race Snippets ToC