Young Belgian Star Immerges
Gaston Rebry, nicknamed the "Bulldog", continued Belgian dominance of Paris-Roubaix. An international field of riders came to the start line in Porte Maillot, near Paris, on a cold and rainy day.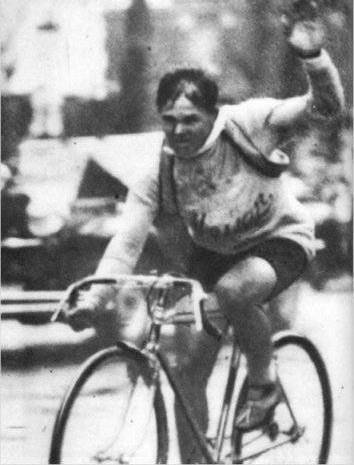 An extremely fast early pace failed to breakup the peloton until just before the Doullens Hill. The race shattered with the front group of 5 riders slowly pulled away under the pressure of Rebry. As the rain got heavier Rebry got stronger. 20 km from Roubaix Rebry's infernal pace had dropped all but Emile Joly (Bel).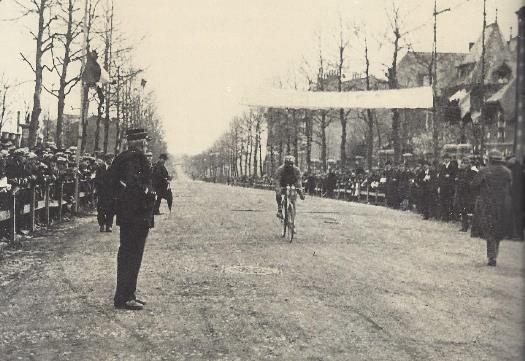 When a late puncture slowed Joly, Rebry cruised down the Avenue des Villas in Roubaix for the 1931 victory.
P-R April 5, 1931
255 Km, Porte Maillot Paris to Roubaix (Ave des Villas)
1. Gaston REBRY (Bel) 7h01'41"
2. Charles Pelissier (Fra)
3. Emile DeCroix (Bel)
Starters: 102
Finishers: 51
Average Speed: 36.340 km/h
Return to the Timeline ToC
Return to the Race Snippets ToC