By Barry Boyce, CyclingRevealed Historian
Maurizio Fondriest

's Poggio Attack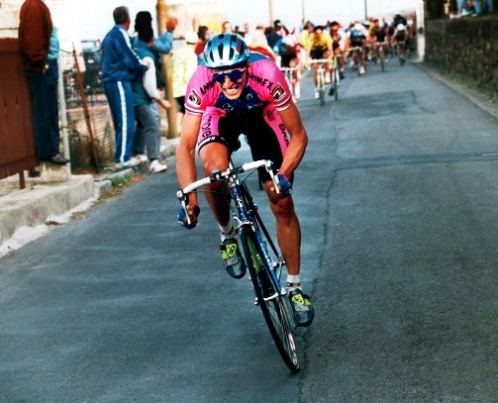 Maurizio Fondriest had just won Tirreno-Adriatico and came to Milan-San Remo a huge favorite. Doggedly marked throughout the race he managed to brake away from the pack on the Poggio and plunged into the San Remo finish area alone. On the Via Roma he cruised to the victory to the delight of the huge Italian crowd.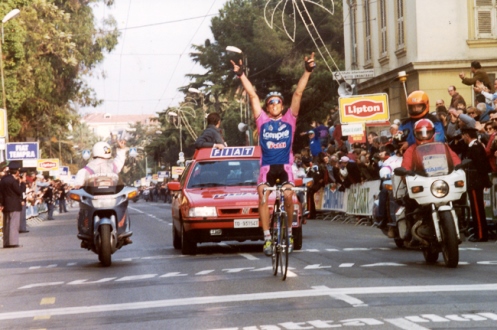 M-SR March 20, 1993
297 Km
1. Maurizio FONDRIEST (Ita) 7h25'37"
3. Max Sciandri (Ita) +9"
Starters: 194
Finishers: 166
Average Speed: 39.989 km/h
Return to the Timeline ToC
Return to the Race Snippets ToC