By Barry Boyce,
CyclingRevealed Historian
Fossati's Great Ride
Italian Pietro Fossati finished 3rd in the 1928 Giro di Lombardia. On a brilliant fall day on October 26, 1929 Fossati complete his unfinished business with a sterling effort to gain the victory in the "Race of the Falling Leaves".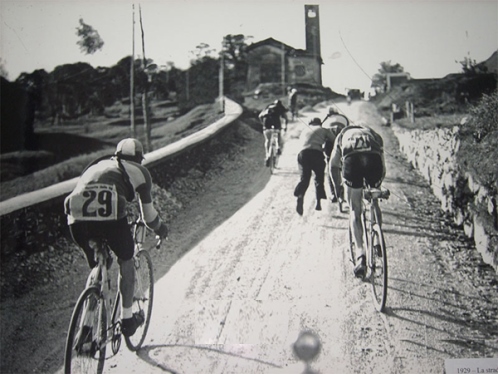 GdL October 26, 1929
238 Km, Milan-Milan
1. Pietro FOSSATI (Ita) 8h13'10"
2. Adriano Zanaga (Ita)
3. Raffaele Di Paco (Ita)
Starters: 72
Finishers: 45
Average Speed: 28.955 km/h
Return to the Timeline ToC
Return to the Race Snippets ToC