By Barry Boyce, CyclingRevealed Historian
Josef Fuchs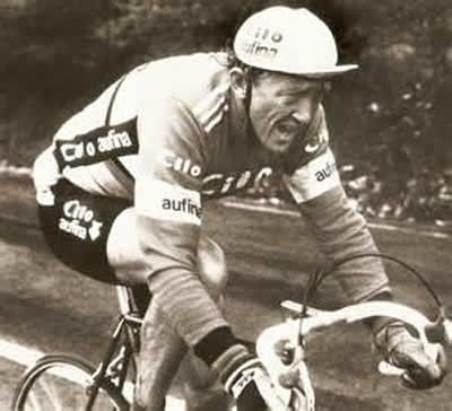 Cilo–Aufina's Josef Fuchs (Sui) finished the 1981 Liege-Bastogne-Liege in second place behind Johan Van der Velde. But after Van der Velde was disqualified for a 'control dopage' positive Josef Fuchs was awarded the L-B-L victory.
L-B-L April 19, 1981
244 Km
1. Josef FUCHS (Sui) 6h54'11"
2. Stefan Mutter (Sui) +50"
3. No third place was awarded
Starters: 126
Finishers: 25
Average Speed: 35.360 km/h
Return to the Timeline ToC
Return to the Race Snippets ToC