The 'Black Eagle' Soars
The 1938 World Championship Road Race was held in Valkenburg, Netherlands. The race course is 27 laps of the 10.11 km circuit, which includes climb of the difficult Cauberg every lap.
SPECIAL NOTE: Political turmoil in Europe was growing. After the 1938 race the Second World War would stop the World Championships for eight years.
The final race before the war was held in 1938. Belgian Marcel Kint, nicknamed the "Black Eagle", drove a four-rider breakaway up Netherland 's notorious climbs of the Cauberg (27 times). The race course was so tough most of the big name riders abandoned in large numbers.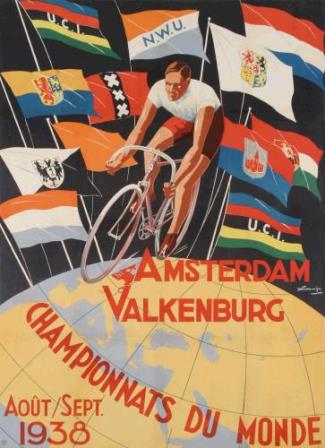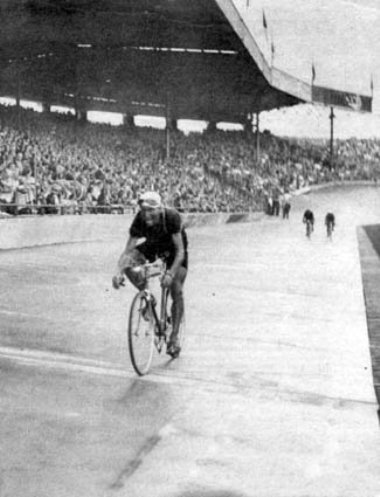 Kint entered the velodrome first and won the sprint to gain the World Championship for Belgium. Suisse riders Paul Egli and Leo Amberg were 2nd and 3rd respectively.
WCRR September 5, 1938
273 Km [ Valkenburg, Netherlands ]
1. Marcel KINT (Bel) 7h53'25"
2. Paul Egli (Sui) +11"
3. Leo Amberg (Sui)
Starters: 36
Finishers: 8
Average Speed: 34.599 km/h
Return to the Timeline ToC
Return to the Race Snippets ToC