By Barry Boyce, CyclingRevealed Historian
Grand Bartali Breakaway
Gino Bartali left no doubt in 1939 after two second place finishes in the Giro di Lombardia 1937 and 1938.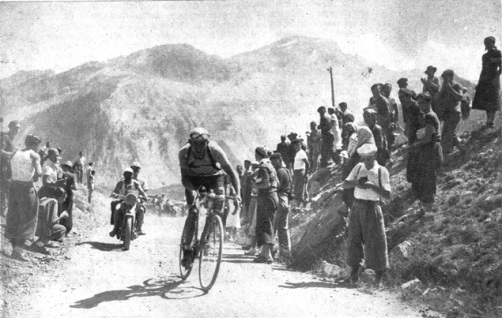 Bartali's solo breakaway
The Italian superstar broke away from a 6 rider breakaway and rode into Milan 3'35" ahead of second placed Adolfo Leoni. The "Race of the Falling Leaves" victory was his in 1939.

GdL October 23, 1939
231 Km, Milan-Milan (Vigorelli Velodrome)
1. Gino BARTALI (Ita) 6h51'05"
2. Adolfo Leoni (Ita) +3'35"
3. Salvatore Crippa (Ita)
Starters: 75
Finishers: 27
Average Speed: 33.774 km/h
Return to the Timeline ToC
Return to the Race Snippets ToC