Schotte Conquers the Cauberg
The 1948 World Championship Road Race was held in Valkenburg, Holland. The race course featured 26 laps of a 10.26km circuit with an ascent of the famed Cote du Cauberg on every lap.
Albriek Schotte (Bel) broke away on the fourth lap with a small group. The fierce rivalry between Fausto Coppi and Gino Bartali decimated the chances of the talented Italian team. Slowly Schotte's relentless pace dropped all but Frenchman Apo Lazarides. Into the final section the unstoppable Schotte unleashed a brilliant sprint to take the Championship.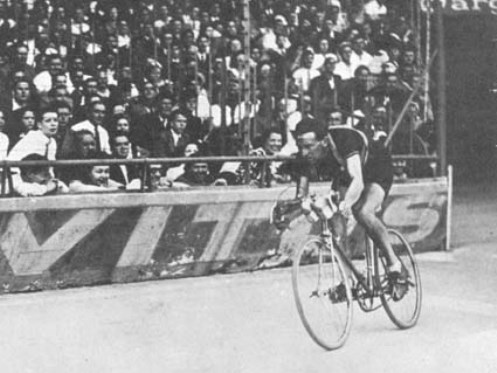 WCRR August 22, 1948
266.8 Km [ Valkenburg, Holland ]
1. Briek SCHOTTE (Bel) 7h30'42"
2. Apo Lazarides (Fra) +1"
3. Lucien Teisseire (Fra) +3'41"
Starters: 37
Finishers: 10
Average Speed: 35.518 km/h
Return to the Timeline ToC
Return to the Race Snippets ToC