By Barry Boyce CyclingRevealed Historian
Pierino Gavazzi
The 1980 Milan-San Remo took a photo finish to indicate the winner. Pierino Gavazzi's bike throw at the line held off 2nd place Guiseppe Saronni, Jan Raas (far left in the WCRR jersey), Sean Kelly, Roger de Vlaeminck, and Francesco Moser.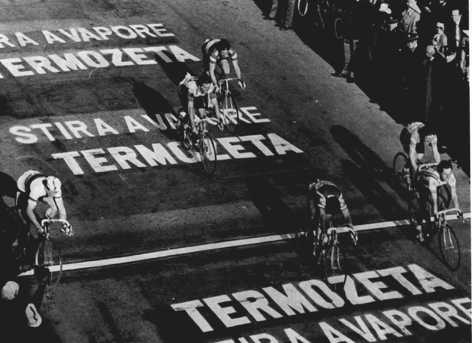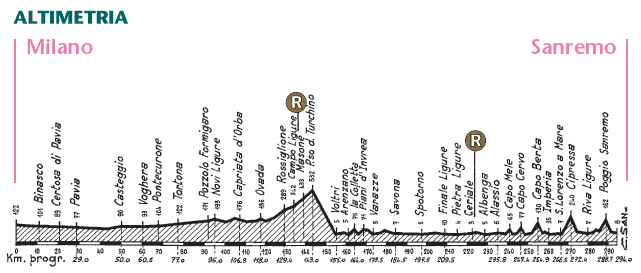 *Race profile courtesy of Internet site: www.econ-outlook.com.au/tom/cycling/palmares.html
M-SR March 19, 1980
288 Km
1. Pierino GAVAZZI (Ita) 6h42'07"
2. Giuseppe Saronni (Ita)
Starters: 228
Average Speed: 42.972 km/h
Return to the Timeline ToC
Return to the Race Snippets ToC